SEO and digital marketing for real estate agencies
Stay ahead of the competition in the market and find buyers first through an early promotion strategy and comprehensive marketing channel optimization. Get hot leads consistently and grow your business despite extreme competition among agents and real estate agencies in the UAE.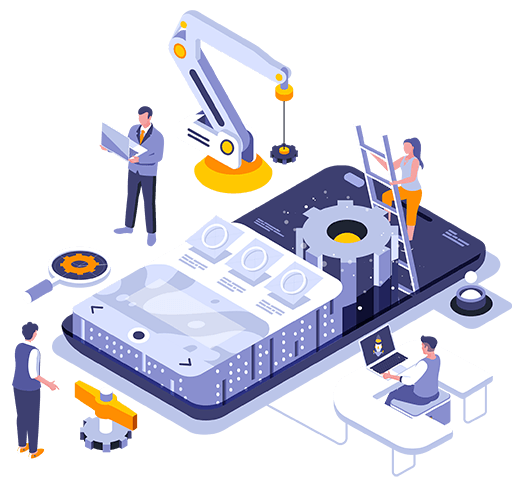 38
million +
Monthly traffic of promoted websites
300
+
Ad campaigns were finished and launched
since
2009
Of SEO and Internet marketing experience
3
countries
Representative offices in the UAE, USA, Russia
Professional SEO services for real estate agencies
Get better conditions for developing your business — take first positions in Google SERP and intercept the majority of targeted traffic.  
Set KPIs to a team of international experts with exclusive expertise in SEO and attract the maximum number of clients, ignoring the competitors in the real estate market.
Founder and CEO of Big Lab, SEO expert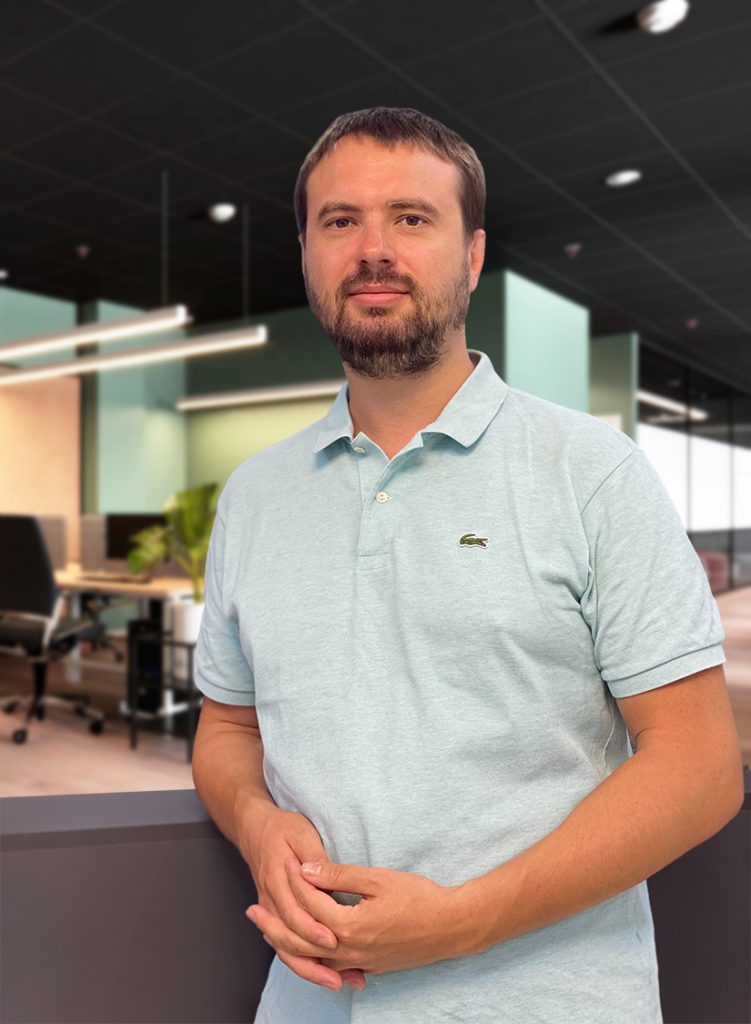 Special promotion conditions for becoming a market leader in the shortest time possible
SEO for a boutique real estate agency
Take top positions in Google SERP and get traffic from search at the same level as the largest agencies in the real estate market do.
SEO for a large real estate agency
Hold the first position in SERP and intercept the best deals hence increasing your presence and authority in the market.
SEO for a boutique real estate agency

Become more visible for elite customers in Google's SERP and receive stable orders on popular real estate

from

6000


AED/month


Order
SEO for a large real estate agency

Expand your influence in the market and get the best traffic by hot search queries

from

12000


AED/month


Order
Performance marketing

SEO + all digital marketing tools for total access to the target audience

Extended web audit
UI-UX audit
Competitor analysis
Website structure optimization
Page-by-page optimization: meta tags, expert content
Semantics collection and promotion of the full range of services for thousands of search queries
Technical optimization
Optimization for mobile devices
Website speed optimization
Link promotion
Local SEO
International SEO
SMM
PPC
Content marketing
Targeted ads
Display ads
Email marketing
SERM
Monthly report
We implement a full range of works on SEO within an expert promotion strategy
We collect maximum data about the market, audience and competitors, using all available sources.
Building a promotion strategy
We develop a step-by-step SEO strategy for becoming a leader in Google SERP as soon as possible.
We adapt the real estate agency website to modern technical requirements as well as taking into account all ranking factors.
Working with the semantic core
We process thousands of keywords to increase visibility of the website and move it up in search positions.
Expansion of website structure
We develop a logical and convenient website structure accounting for the demand in the niche.
Spot optimization of key pages
We work through the conversion routes of users, paying maximum attention to behavioral and commercial factors.
We professionally prepare content for better ranking and warming up the target audience.
We pay attention to link promotion to increase the authority of the website for Google without a risk of sanctions and pessimization.
Prompt control and correction
We monitor and adjust the SEO strategy in real-time, adapting flexibly to market trends and the client's business objectives.
We bring the website to the top of Google SERP, accounting for all the peculiarities of national SEO.
We help to expand the influence of international brands in the UAE market and capture the traffic of luxury real estate.
All-in-one result for maximum effect
We combine SEO, PPC, SMM and other digital channels into a performance strategy to beat the competition.
We have accumulated a lot of successful cases of brand promotion in a highly competitive environment










We offer exceptional competence for the promotion of real estate agents and agencies
Expertise in SEO and Internet marketing
We undertake all promotion tasks
We provide a full range of SEO and digital marketing services, completely solving all the problems that prevent real estate agency website from getting into Google's top.
Representative offices in UAE, USA, Russia
We are responsible for all agreements
Big Lab is officially registered and has a valid license in the UAE. We write down all conditions of cooperation in the contract.
Traffic of promoted websites per month
We select the most convenient format of cooperation
We assign a personal manager to each client and prepare detailed reports with handy infographics on KPI's for the marketing department, management and the head of the company.
Successful advertising campaigns launched
We flexibly adjust SEO to meet business objectives
We analyze and adjust the promotion strategy on a daily basis to meet all the business objectives, taking into account the main marketing strategy of the brand.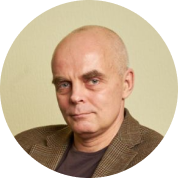 Anatoly Tentser
Development Director, Apteka.ru
Online pharmacy Apteka.ru cooperates with Big Lab advertising agency for 3 years. We consider this period to be fruitful and successful. During this time Apteka.ru has twice become the organization of the year according to Digital Health Awards, recognized as the most recognizable pharmacy brand in Russia, headed the top 15 e-commerce players in the pharmaceutical market. We have achieved a significant increase in traffic and continue our development in a highly competitive field. We would like to thank Big Lab Agency for their cooperation and we plan to continue it in the future.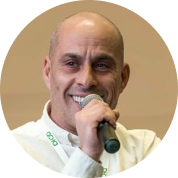 Maxim Rzheznikov
Ecommerce director, Asna.ru
Our company is actively developing the Asna.ru online platform for the integrated promotion of manufacturers' products within the framework of marketing contracts. Our cooperation with the Big Lab advertising agency provides a stable conversion traffic to the website which increases the effectiveness of sales activities and has a positive effect on the profitability of our partners and the service itself. Our online project is still in its startup phase which is why it requires non-standard approaches and solutions. Big Lab Agency fulfills the tasks entrusted to it, forming an effective channel of online sales.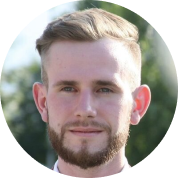 Boris Bolgov
Ecommerce director, Ozerki.ru
Development of the Ozerki.ru online store is a priority work direction of the ERKAFARM company. The Big Lab agency was given the task of increasing non-branded organic traffic by several times in order to provide the basic load of the website and expand the company's sales region - from the Northwest Federal District to the whole territory of Russia. This cooperation made it possible to stop the traffic decline, provide an inflow of new customers and create a stable demand for the company's products in the online segment. We are grateful for the achieved results and intend to continue our cooperation.
High competition in the UAE real estate market requires full commitment — in order to quickly get to the top of Google without the risk of sanctions, we use all the resources and experience of the company, which is why we sign only a limited number of contracts. By choosing the Big Lab team, you can be fully confident in the full implementation of all the set KPI's within the stipulated deadlines and budget.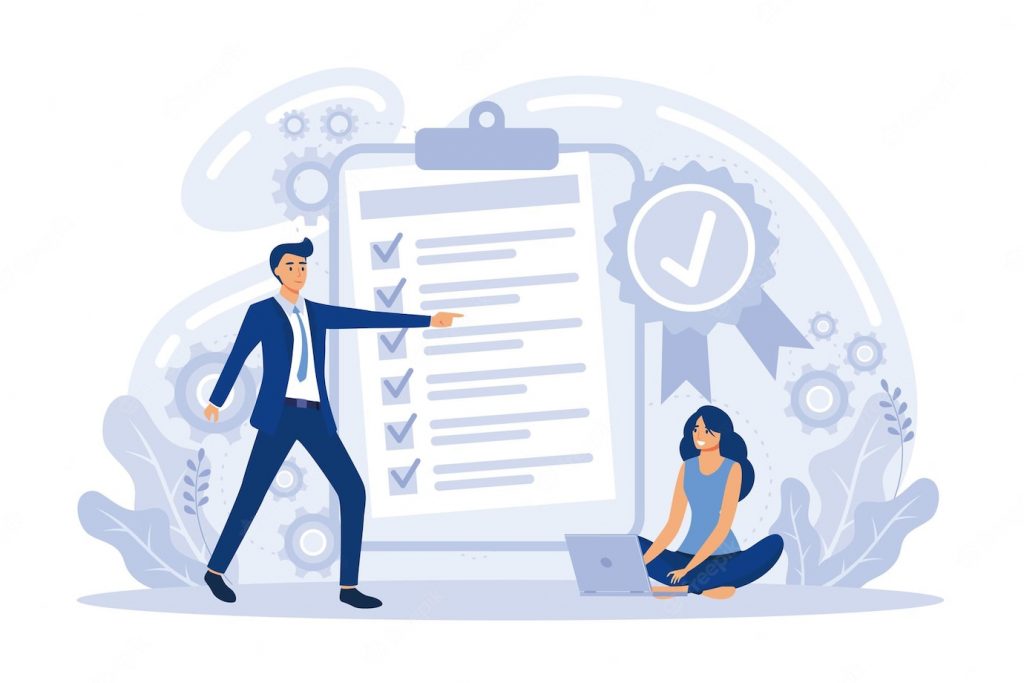 Experience the Big Lab team's expertise and find out how we manage to quickly promote real estate agencies with guaranteed results in the UAE market — ask your questions within a free phone consultation and schedule an appointment at our office in Dubai.
Our experts will prepare a commercial quote selecting the best conditions for cooperation.